ABOUT US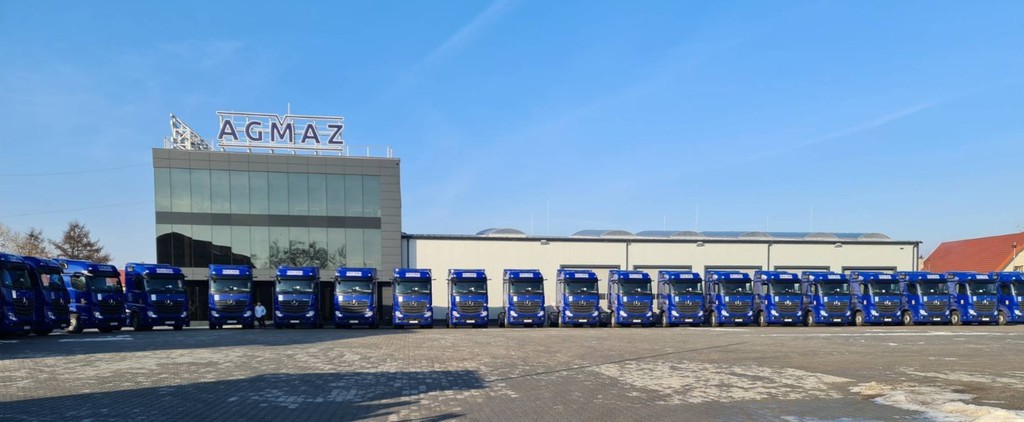 The "AGMAZ" Agnieszka Mazur was founded for clients who value high quality transport services provided in the country, the European Union and in non-EU countries. The company has been on the market since 2007 and is constantly developing. Our priorities are individual approach and adaptation of services to specific customer needs, reliability, clear communication and flexibility.
Based on the knowledge and experience of our employees and drivers, we offer comprehensive logistics and forwarding consultancy. This allows us to stabilize and ensure the reliability of services so that we are able to ensure that our transport will be at the highest level. We fulfill orders from both large enterprises and small companies. We are a company that values the customer, we care about the quality, timeliness and reliability of transport services.
Our company is made up of a qualified team with many years of experience in the Transport, Shipping and Logistics industry. They do their work with full commitment, professionalism and passion.
The overarching concept of the "AGMAZ" Agnieszka Mazur is to create partner relationships in cooperation with clients. We are reliable in our activities, which is why we enjoy the recognition and trust of customers in the country and abroad.
Our fleet consists of over 700 vehicles, thanks that we ensure stable and timely cooperation for all our customers.
Copyright © 2019